11 February 2014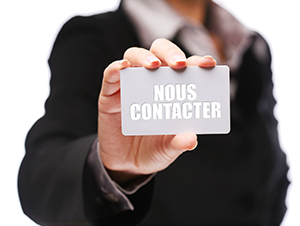 Transylvania Consulting is a web agency which has been created in Cluj-Napoca (Romania) in the year 2002 by a French business administrator Nicolas de Castelnau and a Romanian computer specialist Cristian Gabor.
Based on Open Source technologies (LAMP), our Romanian web studio has gradually established itself as one of the main white label web agencies in white label at the service of various multilingual web agencies located in France, Belgium, Canada, Germany, USA, Romania, Switzerland, etc.
Transycons offers his own up to date framework (based on PHP, therefore opened) for websites creation. This web solution is simple, therefore more accessible for "non geek final clients".
Our digital agency uses main CMS as well; we produce websites based on WordPress or CMS Made Simple and our Romanian web studio creates online shops with Prestashop, Magento. etc.
We also make SEO (Search Engine Optimization) for many websites (content optimization, net linking strategies) during their development and throughout their existence. We create and manage AdWords sponsored links campaigns. We animate or co-animate clients social pages in order to help them to develop a community and generate an autonomous and long lasting web-traffic.
Finally, we offer webmastering services for existing websites, as well as various support services: image editing, product insertion, web monitoring, etc

In line with nearshore and offshore website development requirements, our teams work on multilingual specifications.
We strongly recommend and invite you to discover in Romania our web sites manufacture:
In order to make sure by yourself that our agency and websites creation team are very real and not based on (multiple) subcontracting levels.
So that you can interact with our diverse web-expert profiles: projects managers, programmers, graphic designers or web developers, each of them with proper expertise for his/her domain.