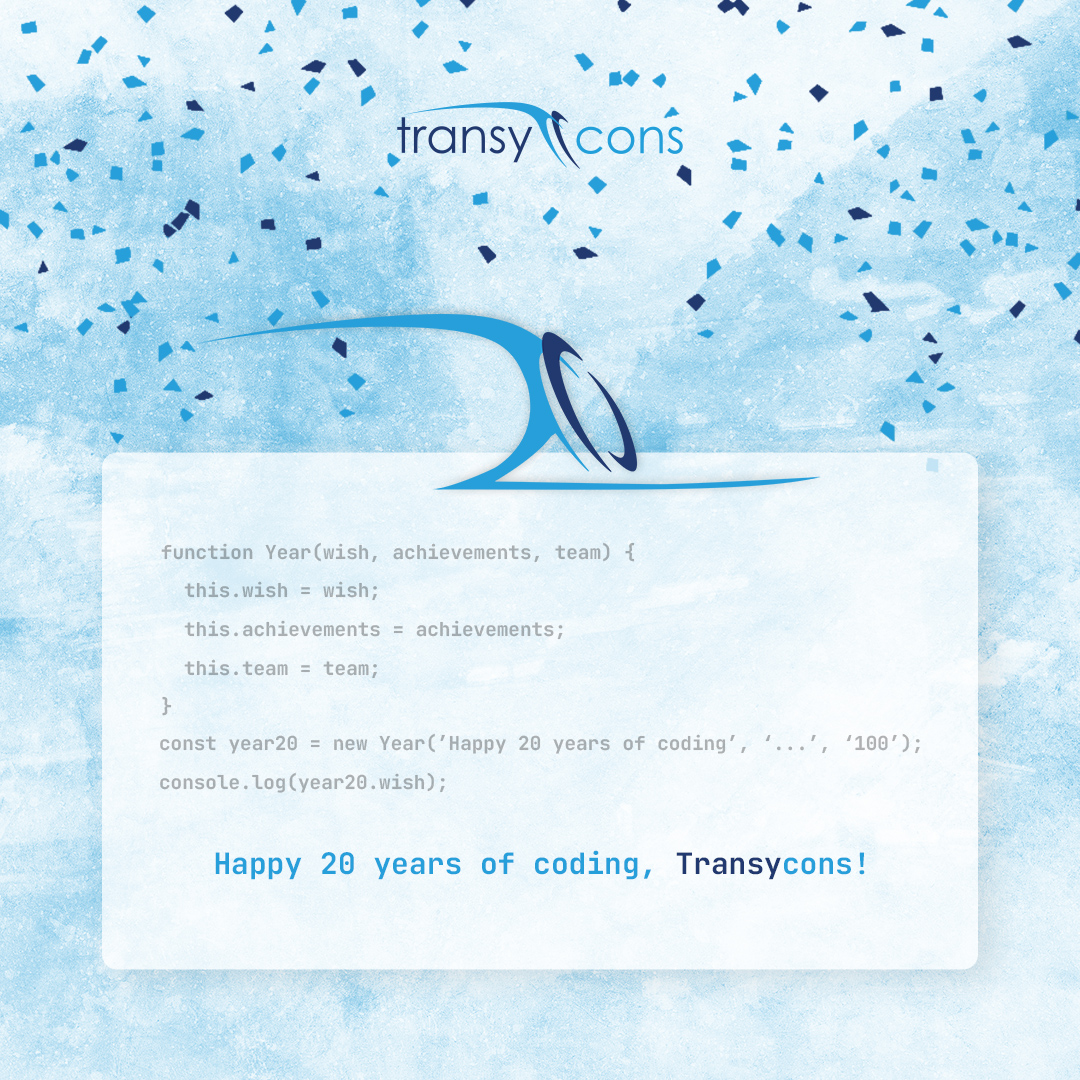 5 November 2021
Transycons recently delivered a tailor made web platform aiming at customising online cardboard designs . Boxbyyou's founder, Paul, suggested and encouraged this short retrospective. It conveniently coincided with Transycons 20th year, i.e. quite a generation already…
When Transycons was founded, Romania was neither in the UE nor in NATO, and there was no clear perspective in this direction. But since 2004, when Romania was accepted in NATO, and EU integration was scheduled for 2007, everything changed…
Cluj, East European Silicon Valley ?
When Transycons began its activity in 2002, the situation for IT sector in Romania was dire. Many students who graduated from computer science simply left the country, since there were not enough jobs in their specialization field.
Government reacted and helped with some tax shedings for the IT sector.
Benefiting also from well trained manpower, many young IT service companies were created, and especially in Cluj, they grew impressively since these years.
The romanian internet network, which was quite late in the very beginning, made impressive progress, using the newest technologies, and its performances are now amongst the best in Europe and even worldwide.
Country branding was also a great achievement. In the beginning Romania had no notoriety for IT. This changed progressively when leading tech companies launched centers in Romania. Bill Gates' words that « Romanian was the second most common language after English at MS headquarter » also helped…
Our homecity Cluj acquired a specific fame for its IT contribution, helped by a dedicated Cluster organization.
Over time universities widely increased their IT students capacities, but since it was never enough, IT companies created innovative solutions to train even more people, mainly people with studies in other sciences fields wishing to reconvert to IT.
To be honest, Cluj is rather « services oriented », either through services companies, or with subsidiaries of foreigh IT companies. Successful innovative startup companies are also present in Transylvania's main city, but they remain a minority, unlike in the « original » Silicon Valley.
White label web agency
In the very beginning, Transycons was hired to build a PHP custom application for expense management aimed at business travelers. The 6 person team grew progressively to 10 people within two years. Then our client, a start-up company, was sold, its strategy changed and new management only needed 3 people from Transycons.
But this was not a big deal since in the meanwhile we got other clients, mainly web agencies.
We were requested to create custom websites, including graphical design, with the « whitelabel » system.
This remained our main activity for many years, working « anonymously » for several web agencies all over Europe.
We even developed a specific PHP framework aimed at developing efficiently nice websites on which users could easily change page content.
Progressively we also developed partnerships with start-up companies whose concept was mainly based on a custom website. Some of them succeeded, others did not manage to break even…
More recently we also collaborated with an interprofessional association who lobbies at European level. And with a European association which helps farmers from Africa, Caraibe and Pacific to improve their activity.
In fact, any kind of client is wellcome, but we tend to mainly work B to B, since precise specifications are necessary in order to calculate a stable budget… Working distant, a clear project description is necessary, and it is quite difficult for people that are not accustomed to specify or at least describe precisely a project…
Core expertise
In the middle of the 2010 decade, it became clear that our PHP based framework would not be used for any purpose. Regarding ecommerce, it required too much work to constantly develop interfaces for client payment and logistic solutions. So we kept and improved it further only for corporate websites.
There was also a growing request for « standard » open source CMS or framework, in order for clients to remain independent. The point is that a well developed community gives many options if you want or need to change service suppliers. Of course there can be additional safety issues, as these CMS/frameworks are heavily targeted, but it can be handled with frequent updates.
– For CMS we focused on WordPress, occasionally including builders on client requests.
We also punctually worked with Drupal, which was « so fashionable » in client's domain, but usually the additional complexity to develop and for the client to modify himself was not worth it for projects we worked on.
– For ecommerce we chose Prestashop almost 10 years ago, and after a difficult overall transition to V1.7 it proved to be a very powerful and versatile solution with many onboard features and an impressive list of optional modules. Our technical and functional expertise helped us to « save » quite a bunch of projects that initial offshore web agencies were unable to finish.
For simpler projects, we do appreciate Woocommerce too.
In the past we also had several nice projects with Opencart, but it is not so common for our clients.
Eventually we also worked on several Magento projects, but as this solution is quite heavy, it shall be kept for heavy traffic websites.
– We also love to work on challenging custom web applications projects, and for this we used either Symfony, ar more recently one of his « nephews », Laravel
In a word, WordPress, Prestashop, Laravel and Symfony are our « mouschetaries ».
Coherent extensions
Transycons has its main, quite technical activity, but usually our clients need more than front end integration and back-end development.
Graphical design is very frequently needed. It has been included in Transycons offer almost since the beginning. Our graphic designers create the look for homepages, listing, detail pages…
They are well aware of responsive design and functional constraints of every technical platform Transycons uses.
But our graphical designers are multi-talented, they can do much more to globally meet our clients needs.
For example they can create logos, can concieve documents such as business cards, official company paper, etc.
They also create diversified advertising (physical) material, which we call design for « print ».
Extension goes further, since one of our web graphic designers now creates web animation with Motion Design technology. And his colleague additionally specializes himself in video production.
Sometimes we can extend further from our core business, but we still use our expertise. A few months ago we began to work with Marketing Automation for a new German client. Our staff was greatly helped by its front-end skills to create landing pages, forms or email templates, and only had to learn how to use a highly evolved MA software.
As a conclusion, even if Transycons still mainly works for European French speaking countries (France, Luxembourg, Switzerland, Belgium), which is obvious on our blog, we keep extending successfully our collaboration with countries such as ; Germany, United Kingdom, Netherlands, Sweden, Denmark, Poland, Canada, etc
In fact we are very close to them ; geographically, culturally, politically, etc.
Romania, like most Central European countries, is not yet part of the Euro, but its currency barely fluctuates compared to European one, and anyway, most of our invoices are made in euro, or when necessary, in dollars…